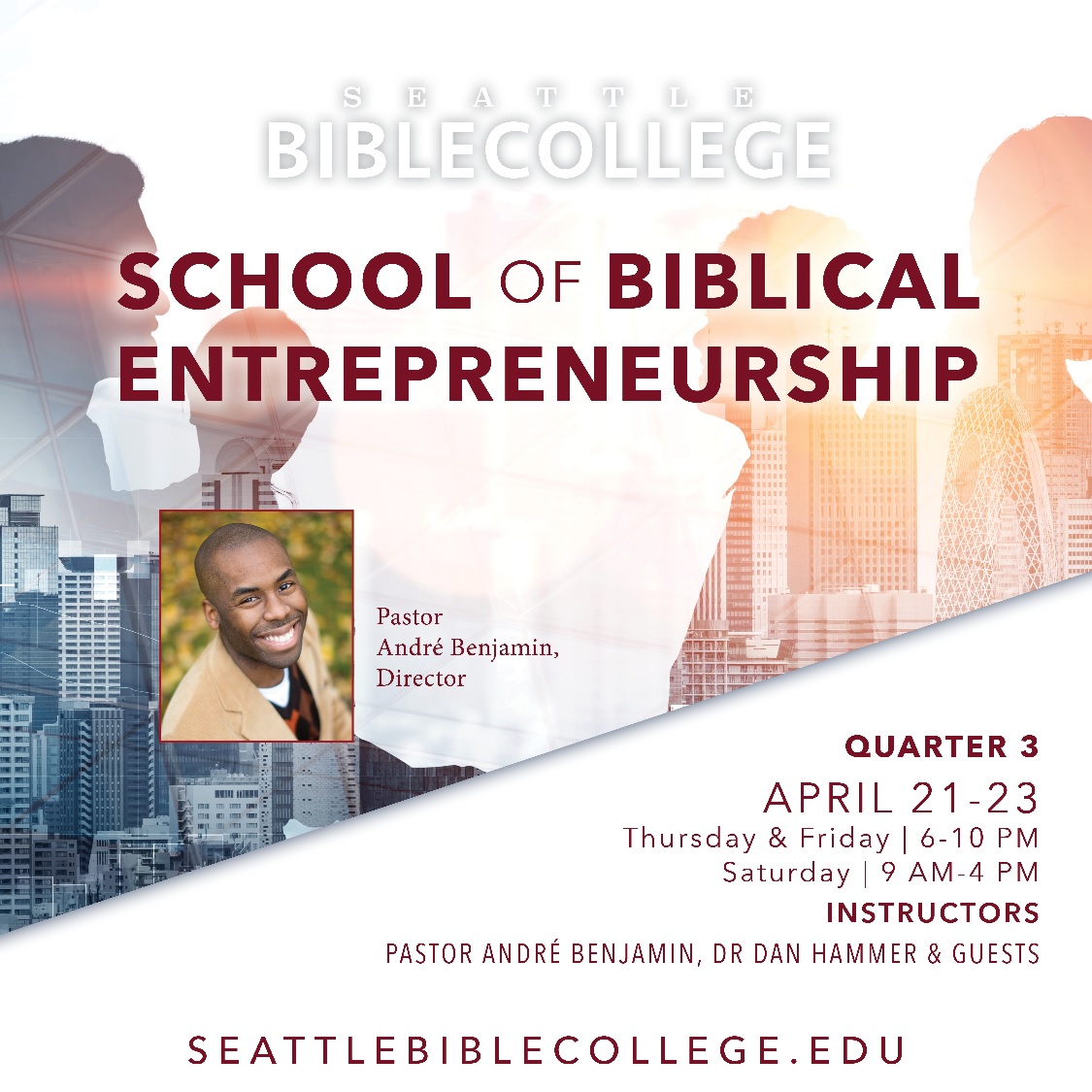 The School of Biblical Entrepreneurship is a 3-4 quarter school that is "designed to teach how to use the Word of God as a guide to exercising stewardship over His resources and to serve others while leading them to Jesus Christ" (Principles of Biblical Entrepreneurship, 15). Such classes include the 12 principles of biblical entrepreneurship; developing the right attitude and character; identifying opportunities; taking risks; and much more.

School of Biblical Entrepreneurship I
The study of the principlesof Biblical Entrepreneurship.

School of Biblical Entrepreneurship II
The study of the practices of Biblical Entrepreneurship.

School of Biblical Entrepreneurship III
This course includes research and project development for the student's business/ministry.
---
---
---
On Campus & Livestream classes were offered in 2021-2022.
Contact SBC office to register to watch the recorded classes.
info@seattlebiblecollege.edu
425.212.3530.
Andre J. Benjamin is an author and thought leader in motivational teaching, entrepreneurial education, leadership development and classroom management. His published titles include "It's Your Future: 25 Rules for Success In and Out of the Classroom" and "Conquer the Recession: Stories of Success from the Great Depression" and "Restoring Your Family Altar". Andre is a professional transformational speaker conducting keynotes seminars and trainings at schools, organizations and businesses. He is most proudly the husband of the amazing Ambra and father of Zephaniah, Zara and Zoe.