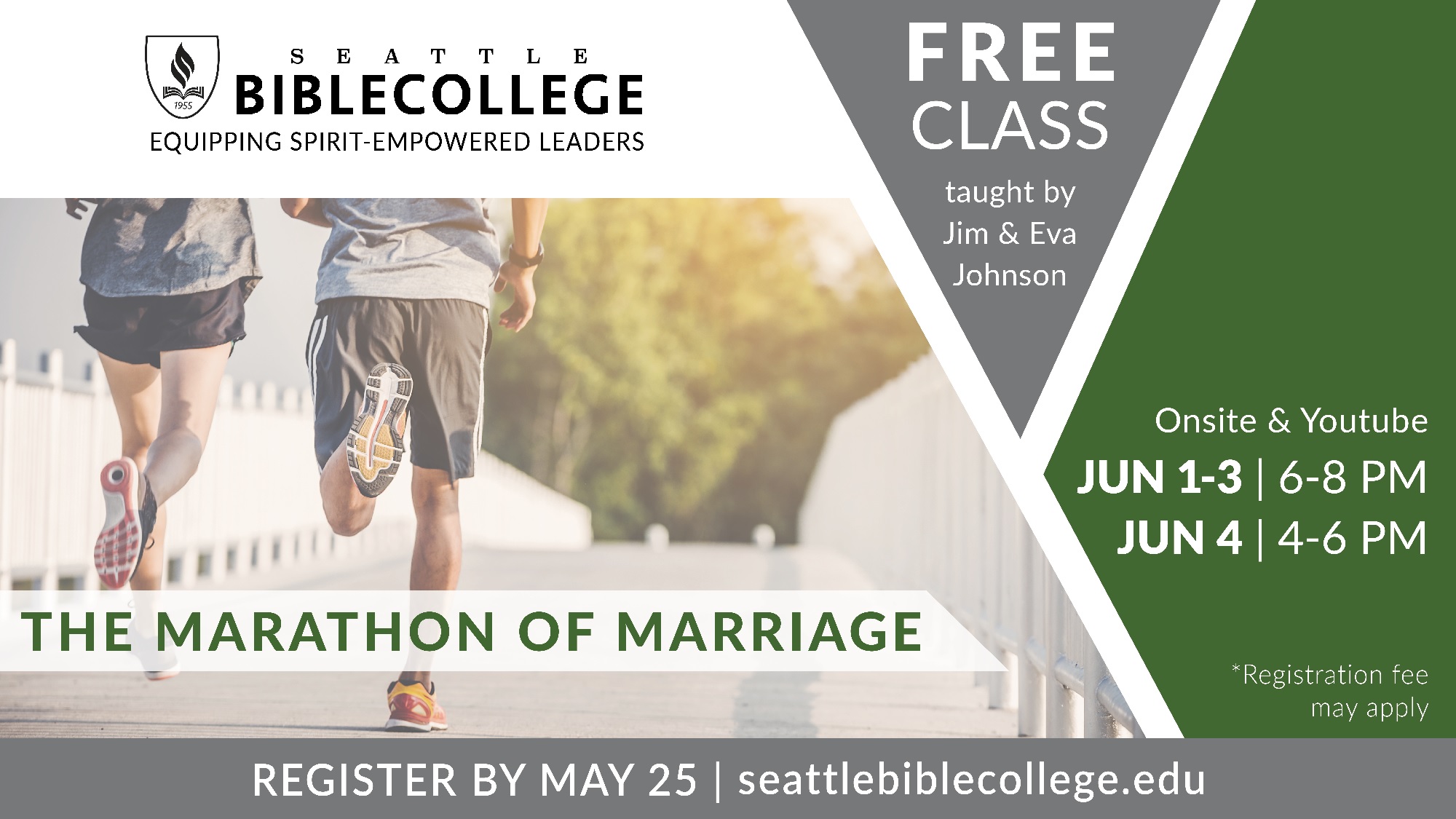 SBC is hosting a free class for credit! There is a registration fee of $21, but tuition is free ($300 Value)! *Students registered for classes this quarter are completely free.

In the class, "The Marathon of Marriage" Jim and Eva Johnson will share how to navigate some of the challenges that marriage brings and how to grow in the midst of conflict by transparently taking responsibility for our own words, actions, and attitudes.

Class can be taken for audit or credit. No formal admission to SBC is required. *Limited seats are available onsite, so please reserve a seat on your registration form.

Please sign-up below to register! Registration ends May 25.
---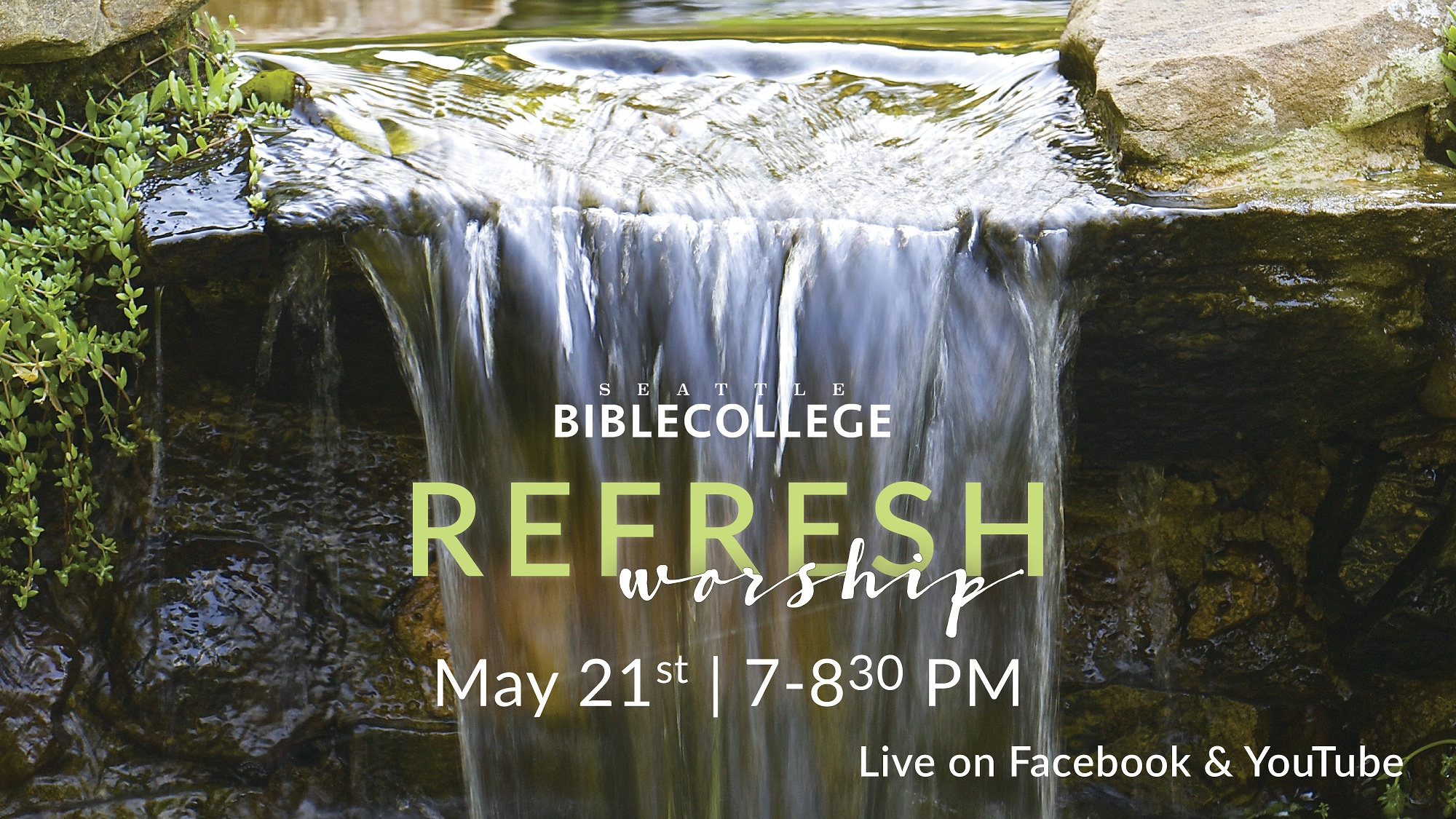 Come and be refreshed on Friday, May 21 as Seattle Bible College hosts a time of worship and prayer from 7:00pm - 8:30pm.

You are invited! Guests and students who would like to come in person can join us at our sponsoring church, Sonrise Christian Center, 11625 Airport Road, Everett, WA 98204. You may also participate via livestream on SBC's and Sonrise Christian Center's Facebook or SBC's YouTube.

We hope you join us for a special time in the Lord's Presence!
---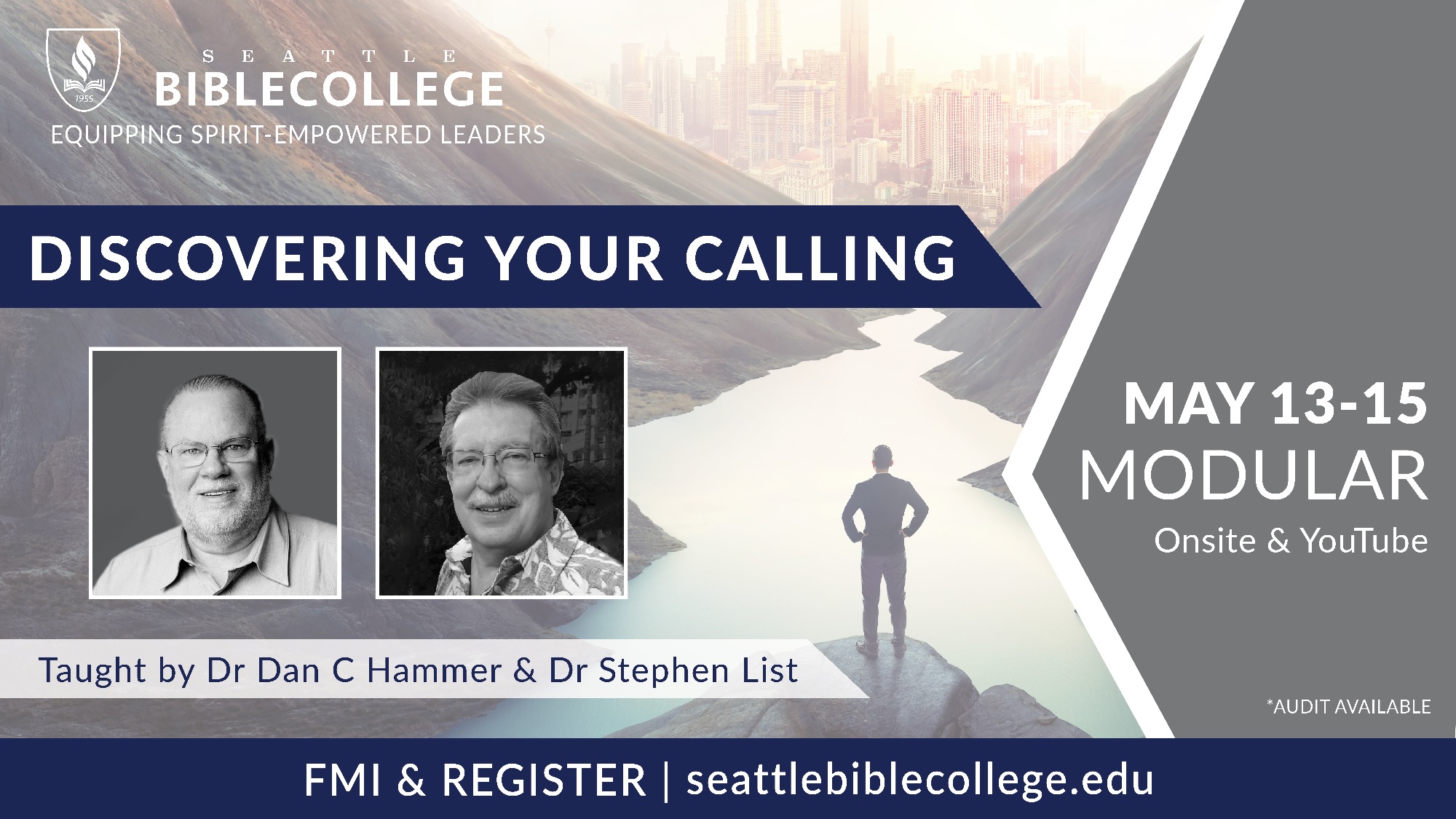 Join us for this special course that will assist you to learn how to walk in the Spirit regarding your ministry and life's calling through studying and applying scriptural truths and learning from the life testimonies of evangelists and ministers, Dr. Stephen List and Dr. Dan Hammer.
May 13-15, 2021
Thursday, 6:00pm–10:00pm
Friday, 9:00am–4:00pm
Saturday, 9:00am–4:00pm
Registration: Audit $100, Alumni Discount $50 Apply for Credit through Admissions.